I found this tank at a LFA going out of business. Original plan was to plumb it into my 265 and have it on the right end beside it. Got the stand and open top canopy thing built and matched to 265 and it will not fit where I originally wanted it. I'm trying to decide my best course of action. I really want them plumbed together since the 265 has a ca reactor and kalk reactor and is very stable. Take a look at these pics and I'm open to suggestions on moving water from one to the other.
I'm trying to decide on a pump to use as well. I have no idea how much pressure/gph I'm going to loose since 90% of the distance is horizonal. I want an energy efficient, quiet, dependable pump. Have been looking at Eheim's but not sure which size would best suit my needs or if they even have one big enough. Clam tank is about 30 gallons.
Thread on DFWMAS:
http://www.dfwmas.org/Forums/viewtopic.php?t=42875
Pics of the two tank locations and a few options.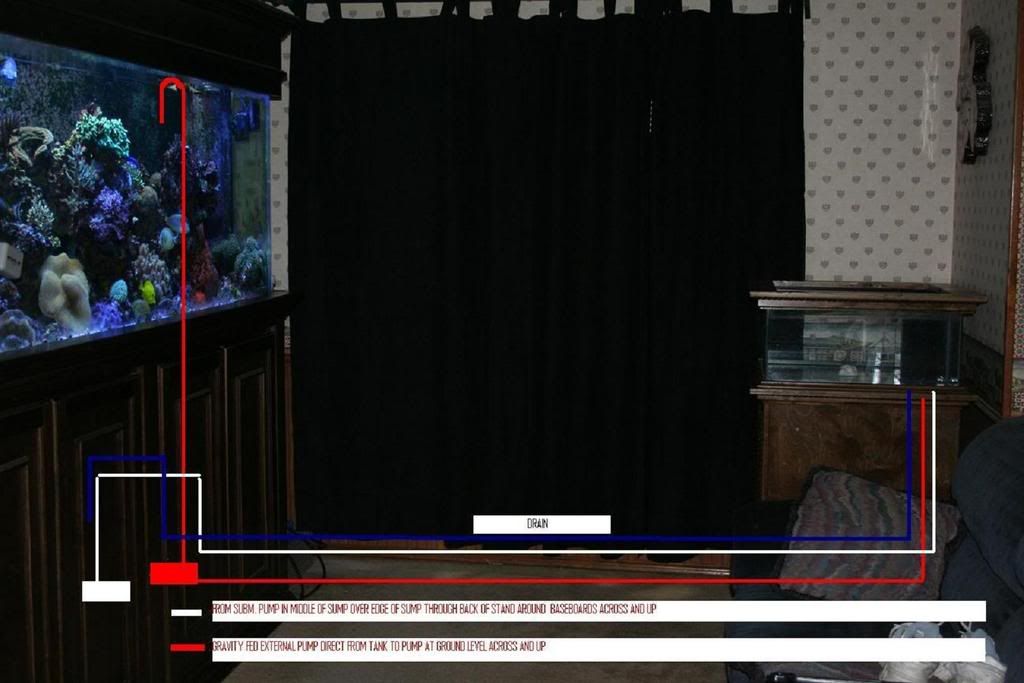 Any help will be greatly appreciated.